The Honey Bee Blues Club proudly welcome back our amigos from Austin, Texas. Garage Blues duo Cold Jackets are Adam Johnson and Mark Henne. Their music blends traditional blues roots and modern genre influences, such as psych rock and hip hop beats. When we first met, the duo were having a very busy 2018, with a gruelling touring schedule in the states, releasing 2 EPS, and making their first U.K. appearances.
2019 was equally busy this side of the pond, with the Honey Bee Blues Club promoting their 2 UK tours, in February and September,and releasing two 7" vinyl singles, and their eponymously titled debut album, on  Honey Bee Records.
Now, after a year and more, of international limbo, COLD JACKETS return, all guns blazing, for what promises to be a sell out texan kick-ass party .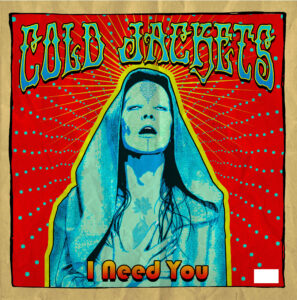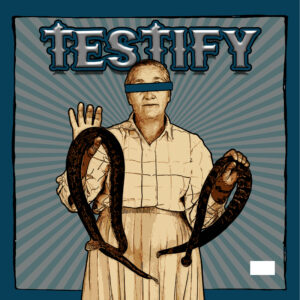 Cold Jackets – CD Album                                7" vinyl                                                              7" vinyl
Cold Jackets started in 2018 as a collaboration between old friends Mark Henne and Adam Johnson and resulted in the release of their first EP, '72/'73. In support of the EP, Cold Jackets toured extensively in the UK and United States. After a string of self-released recordings, the band released its first full-length record, Cold Jackets, and 2 vinyl singles( lathe cut by Doitthissen), in 2019 on UK-based label Honey Bee Records. After returning from a third UK tour, the band began writing for their next full-length record, Affairs of the Heart. Inspired by events both personal and global, the album's soundscapes reflect a more complex and mature nature while maintaining Cold Jacket's signature rock swagger.
"We were on tour backing up Black Joe Lewis when the pandemic started and after a weird few days in limbo we set out for Austin and decided to make this record. We had to record most of it in isolation so we had to get creative and think outside the norm for writing and studio techniques. I was listening to a lot of Psychic TV and The Stranglers and it gave me the courage to use all the cool synths I've bought over the years in an album setting. It was a fun Album to write and record during a strange time for this planet."  – Mark
"On the van ride back from the Black Joe Lewis tour, it became quite apparent that we might not be working in a live setting again for some time. We thought, "What's the one thing we're always wishing for..? More time to record!". It wasn't long before we were all in quarantine, but with the help of my trusty Tele, my iPad, an MPK mini, the inspiration of The Only Ones and Iggy Pop heavy on my mind, Mark and I started to share ideas and tracks that before long morphed into an album. Though our techniques were unorthodox, (like doing vocal takes in my car so as not to upset neighbors) I believe we accomplished what we set out to do: escape our blues roots, create a new soundscape for the band and of course… get weird." – Adam